Description
Version: 2.15.0 or higher
File size: 27.72 MB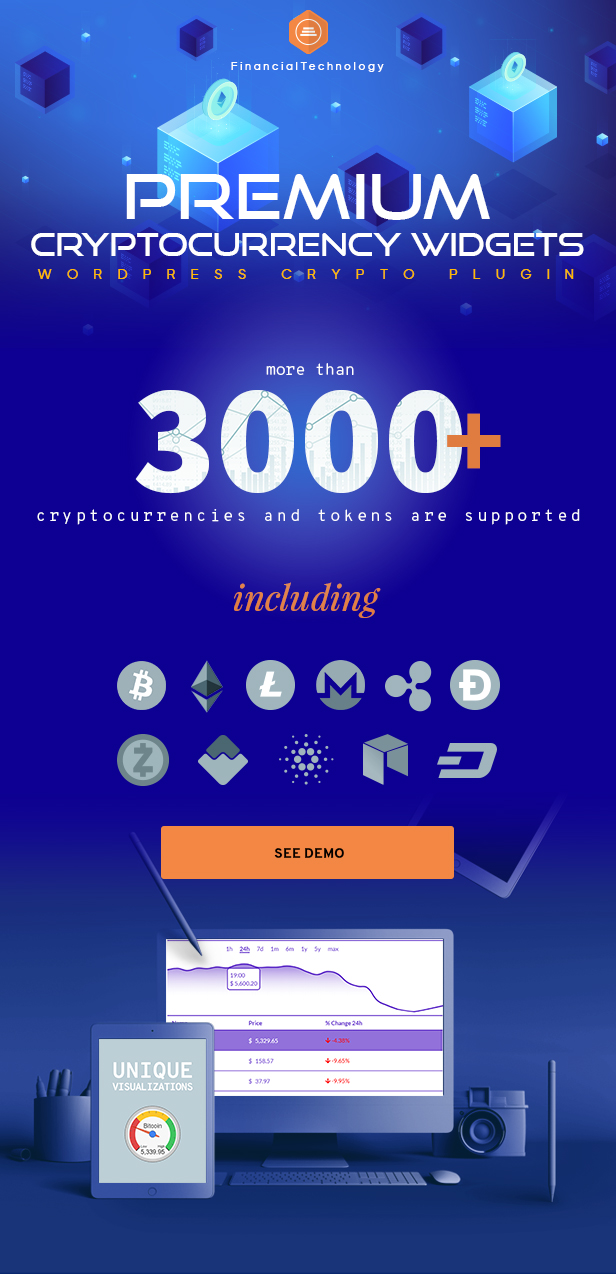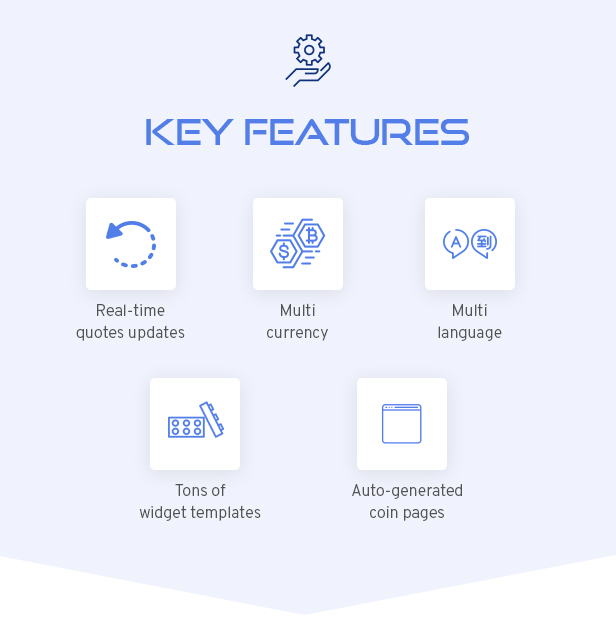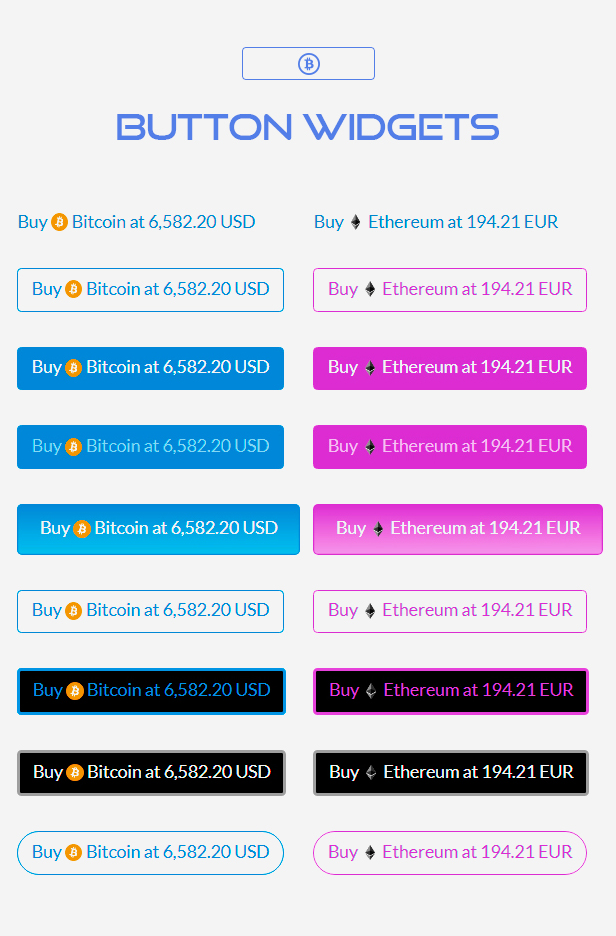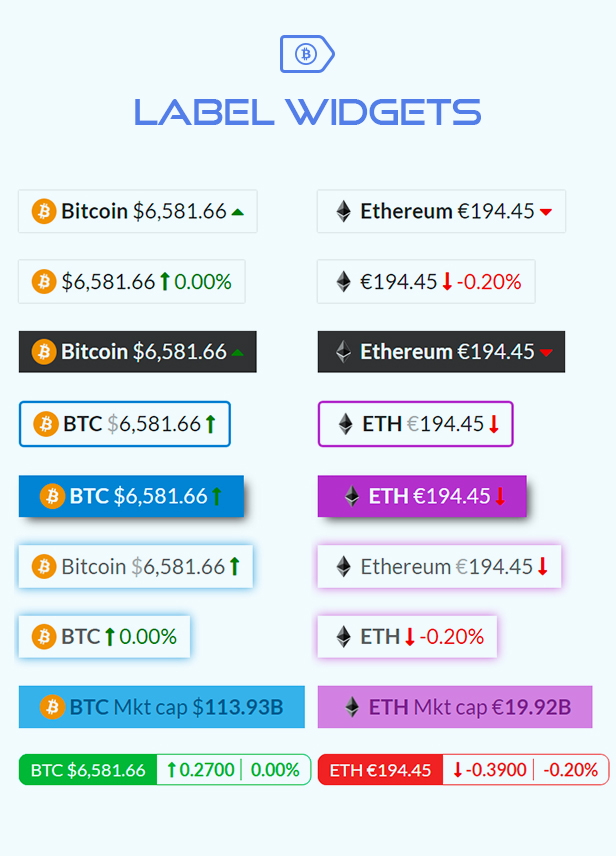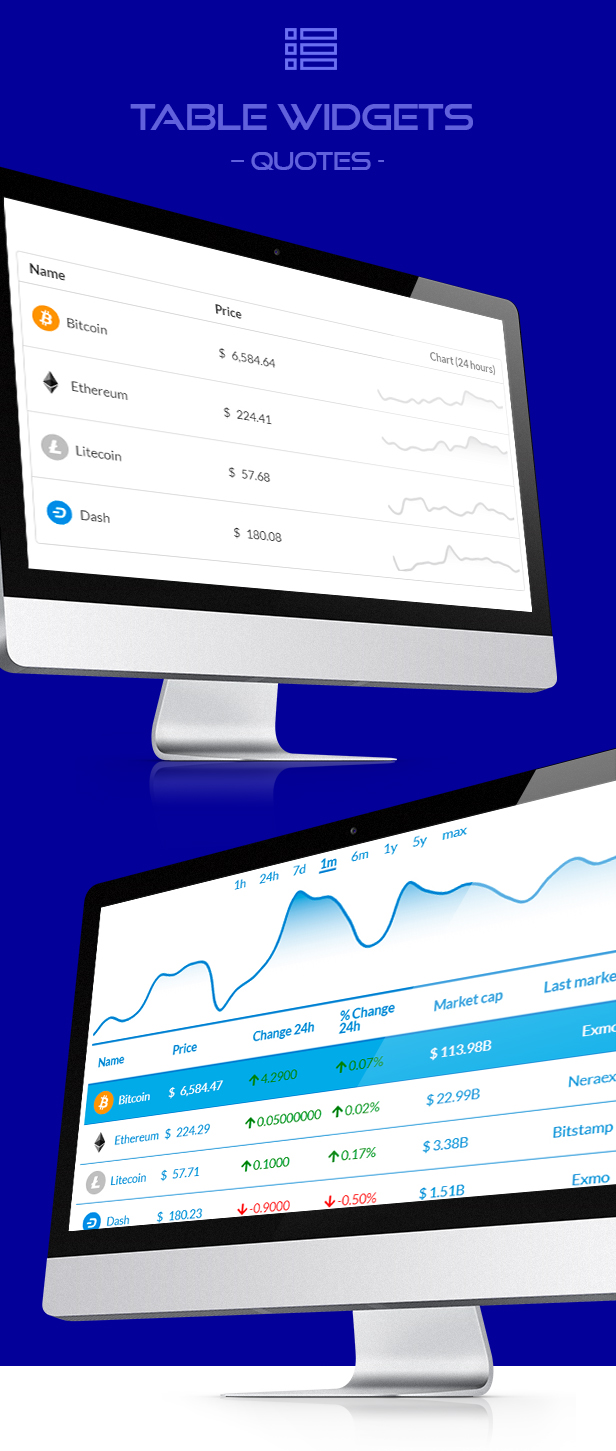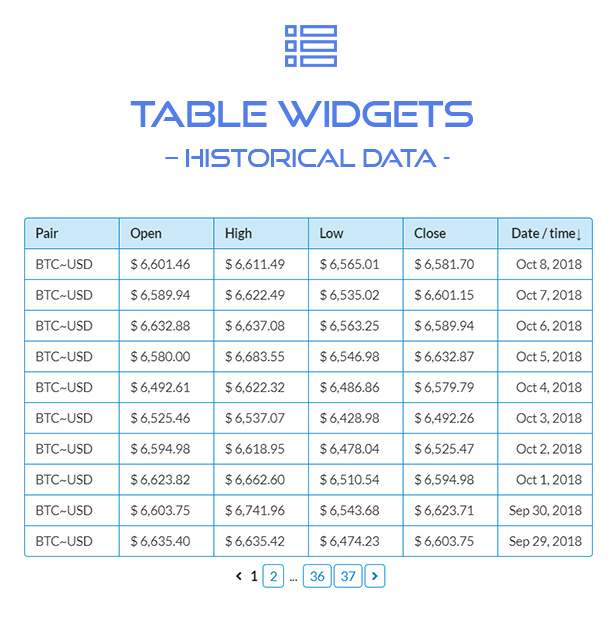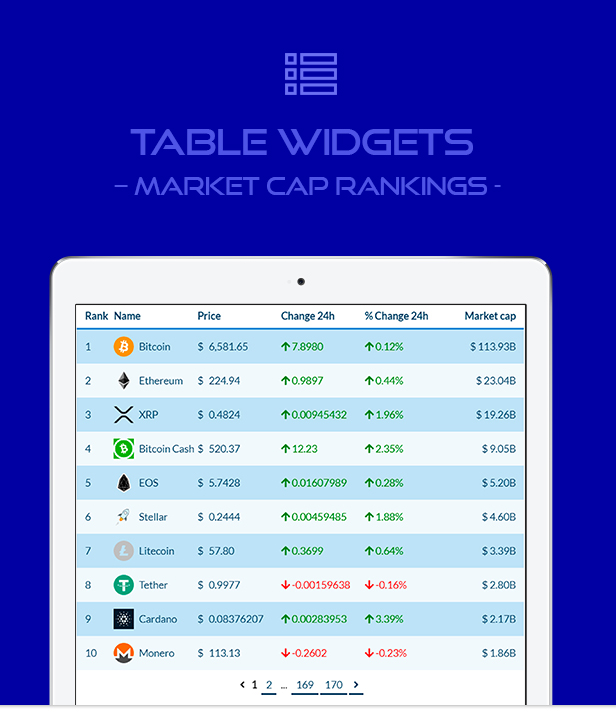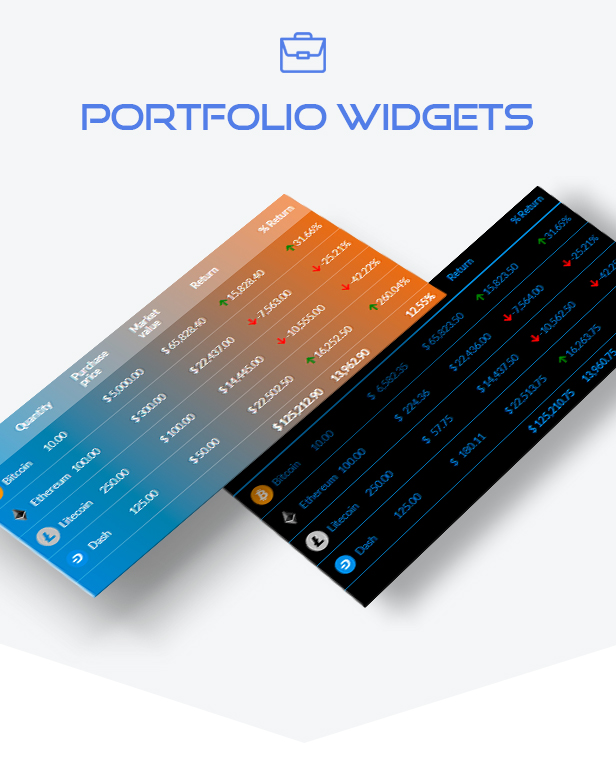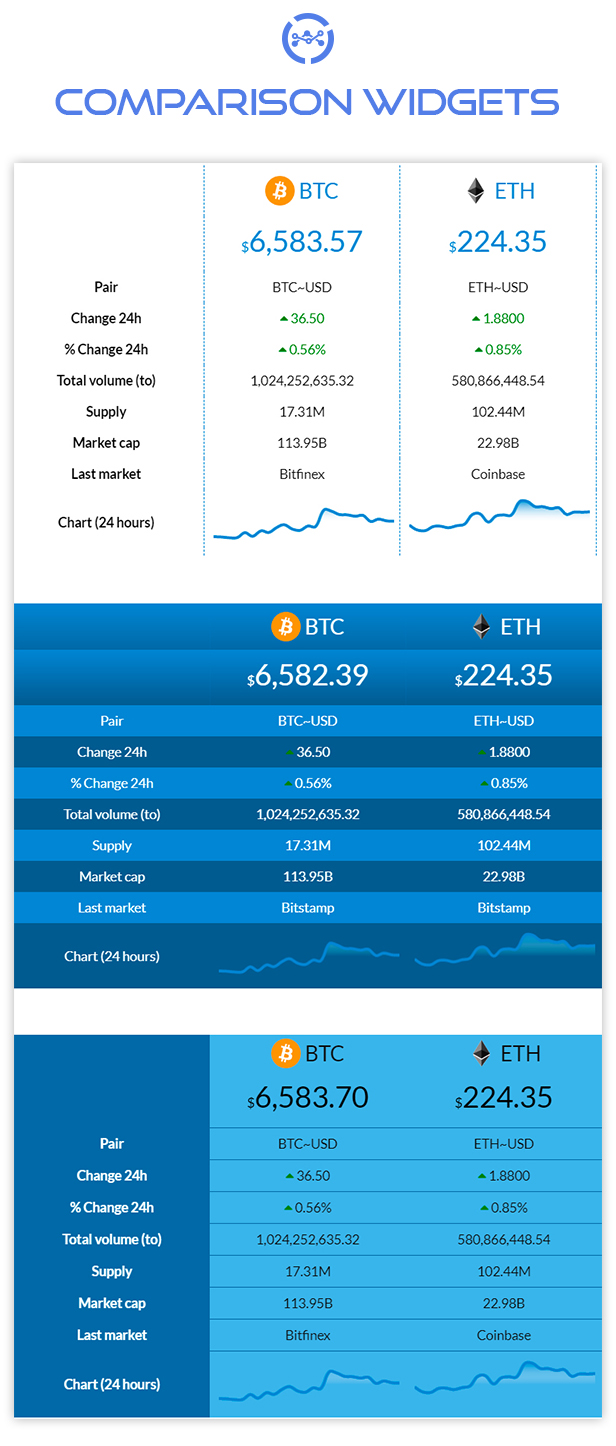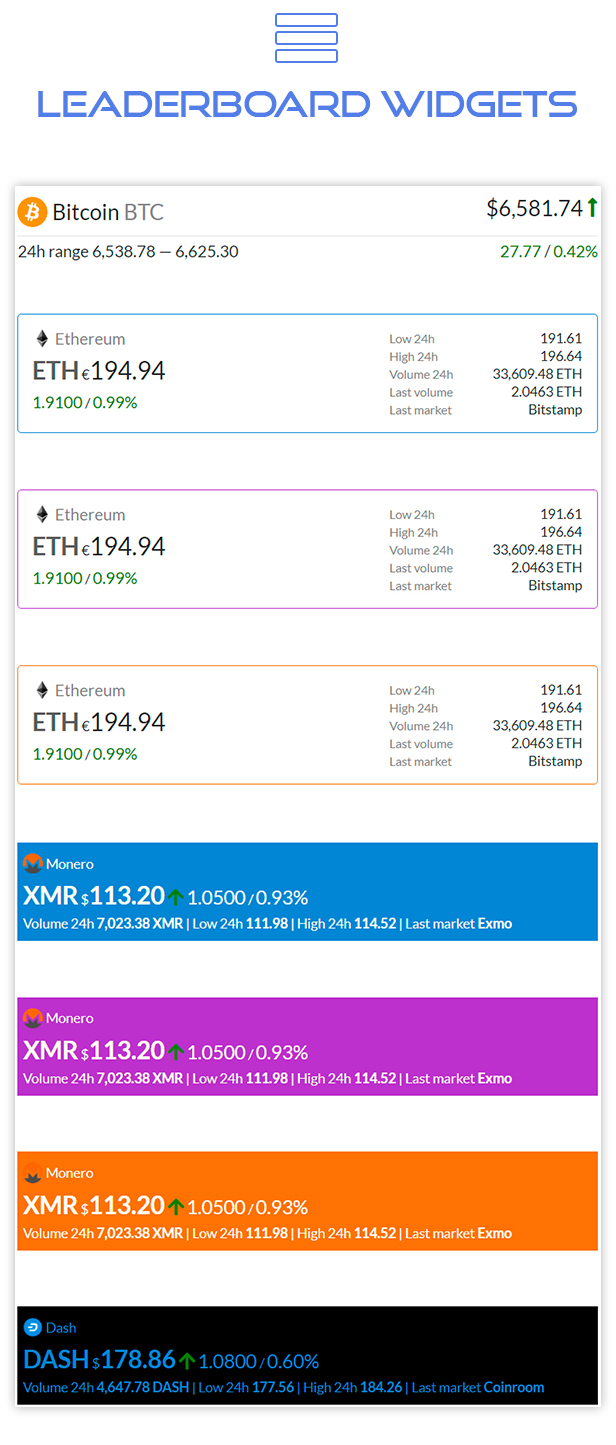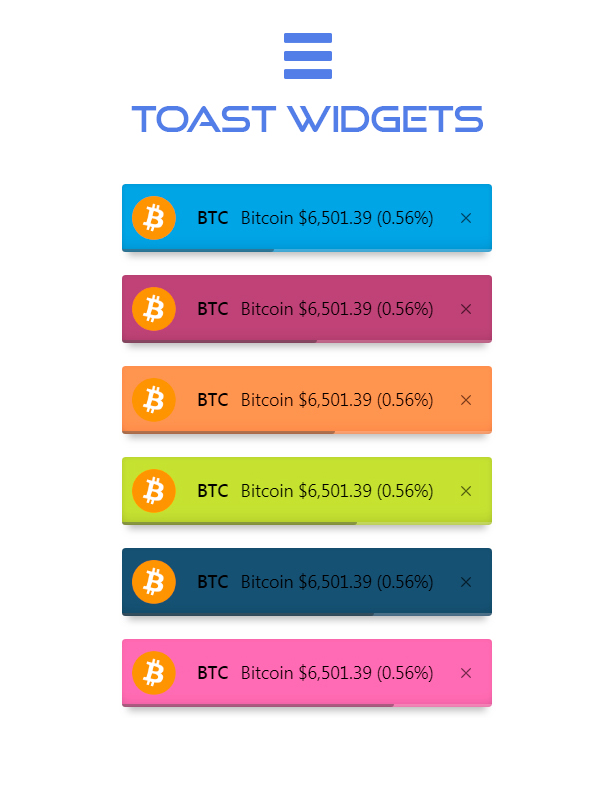 Key features
4600+ cryptocurrencies More than 4600 cryptocurrencies and tokens are supported, including but not limited to Bitcoin, Bitcoin Cash, Ethereum, Litecoin, Monero, Ripple, Dogecoin, Dash, Zcash, Waves, NEO, Cardano.
Real-time quotes updates Coins quotes are updated in real-time and pulled from more than 90 cryptocurrency exchanges. The plugin establishes direct connections to API servers to pull market data, thus avoiding extra pressure on your server CPU and ensuring minimal latency.
Multi-currency Cryptocurrency prices can be quoted in any fiat currency (including but not limited to USD, CAD, EUR, GBP, AUD, CHF, CNY, JPY, SEK, RUB and others) as well as major coins (e.g. ETH/BTC, BTC/XRP etc)
Multi-language Static text strings can be translated to any language. Numbers can be formatted using decimal and thousand separators adopted in your country.
Tons of widget templates A variety of carefully crafted widget types, templates, styles and visualizations. Compatible with all modern browsers. Responsive on mobiles and tablets.
Auto generated coin pages It's possible to make the plugin automatically generate and display individual cryptocurrency pages (Bitcoin, Ethereum, Dash) when certain URL on your website is accessed. A template for such pages can be customized in the backend and constructed based on any combination of crypto widgets.