Description
Version: 5.4 or higher
File size: 1.75 MB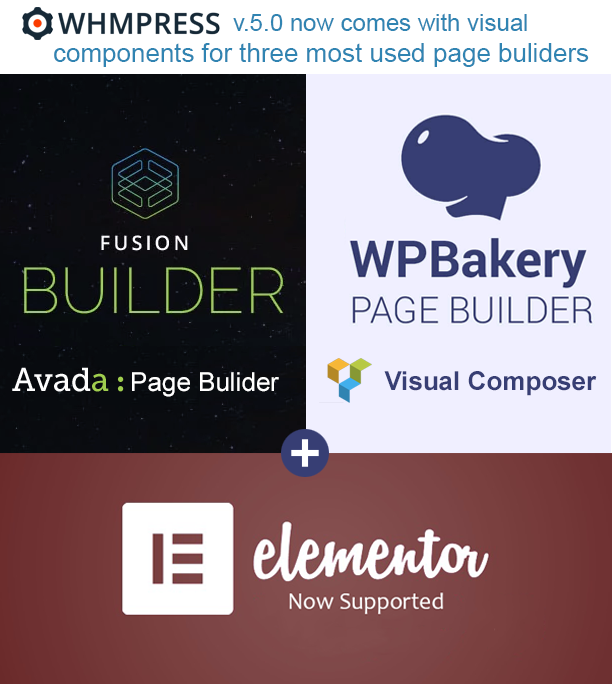 WHMpress allows you to pull your WHMCS Products, Domains, and Prices into WordPress smoothly and simply and display them in a variety of ways including package comparison tables, price lists, and order buttons. Clients will be taken to your WHMCS to complete their purchase. If you want to keep your clients on your WordPress site you should also purchase our ' Client Area Add-on' available separately.
WHMpress has been designed for web hosts with flexibility in mind. It is highly customizable, so it can match your existing website design
A professional plugin developed for professional webhosting companies
WHMpress fetches your hosting plan names, prices, order links & domain lists from WHMCS and shows in the form of fancy pricing tables, order combos, order buttons & domain price tables. It offers you shortcodes to insert these components wherever you would like within your WordPress webhosting site.
WHMpress sync pulls data from your WHMCS database through into your WordPress database, so any changes you make in WHMCS can be quickly applied to your WordPress site by a simple sync – no need to enter the data twice. This also makes the display of data super-quick.
Built from scratch by a Webhosting company with a deep love for WHMCS. WHMpress is your last stop with all the tools you need to make a perfect web hosting site out of WordPress and WHMCS, a fully loaded WHMCS Bridged and Integrated website to give you more options to display your web hosting services.